各位同学,
受疫情影响,根据市教委和学校要求,现发布以下重要通知,请大家关注。
To all international students:
Because of the current pneumonia in China, the international students office publish the following important notices,according to the policy of the government and the University.
一、返校报道||About registration:
1、学校报到时间为2月17日,请各位同学及时登记返校时间,切勿提前返校。
Report your date of returning to Shanghai or to the university by scanning the following QR and DO NOT come back earlier than Feb. 17th,2020; if there is any change, the office will notice you in time.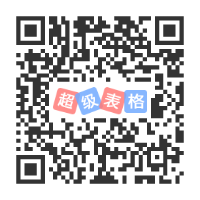 2、提前申报:已登记留校但外出旅游的同学,请在返校的前3天向亭亭老师申报,否则不能进入学校。
Report in Advance: if you already reported to stay in China or at school but travelling currently, please report to Ms. Tingting THREE DAYS BEFORE your return.
3、硕/博士研究生:下学期没有课、没有论文开题和答辩的同学,可推迟返校时间,具体报到时间留学生办公室另行通知。
Graduate students(Master/Ph.D): you can come back to the university later than the registration date if you don't have any academic task next semester and the office will notify the exact date when you are welcome back. Scholarship students will not receive your stipend until you return to the campus.
二、留校/留沪同学||Students in Shanghai or at school
不要随意外出;必须外出时,请佩戴口罩。不要去商场、酒吧、饭店等人多的地方;务必做好防护工作。如有身体有不适,请第一时间向亭亭老师或宿舍阿姨汇报。
DO NOT leave your home/room. If you have to, please protect yourselves well like putting on masks, washing your hands on return to home/room. If you are not well, please report to Ms. Tingting or Ayi at the dorm in the first place.